About France Mayes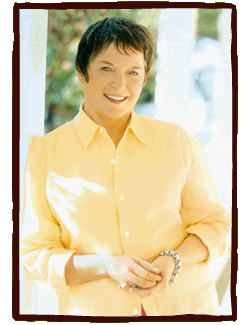 Frances Mayes is the author of three best-selling books about Italy.Under the Tuscan Sun, Bella Tuscany, and In Tuscany are three highly personal books about taking chances, living in Italy, loving and renovating an old Italian villa, and the pleasures of food as well as the "voluptuousness of Italian life". In 2004, Broadway Books published a new photo-text by Frances and her husband Ed,Bringing Tuscany Home. In early 2006, Broadway published the travel narrative A Year in the World. Late 2006 brought Shrines: Images of Italian Worship, a photo book with Steven Rothfeld.
Click here for Frances Mayes's Official Web site with Random House.
For more information about Frances Mayes, click here.