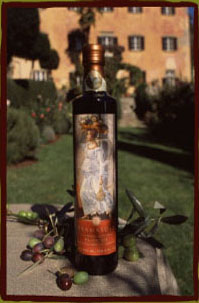 We have a redesigned our website! The new site is available at www.bramasoleoliveoil.com. Please check it out – ordering at the new website is now open!

Bramasole wins Gold at the
New York International Olive Oil Competition
Click here to learn more.


In the serene hills around our home, Villa Bramasole,
we hand-pick our olives and grind them without heat in the artisanal manner. The fresh and lively oil becomes the focus of feasts and celebrations every fall, and a source of pleasure in the kitchen all year. We've come to believe that each spoonful of this sublime oil connects us to the roots of life in this ancient Tuscan landscape and with the great old Mediterranean sun.

" Aromas of ripe fruit, green leaves, tomato and notes of fruit, mint. Taste exhibits abundant fruitiness, green grass, some sweetness, some bitterness, light pungency and notes of tomato, fruit, mint, with exceptional harmony, a high complexity and a high persistence."
–NYIOOC 2014 Judges