The Bramasole Harvest Season, October 2008
October in Tuscany was golden and glowing–perfect olive-picking weather. We began on the second Monday, with the help of our old friends Armando, Piero, and Albano. We also welcomed Ed's sister Anne, brother-in-law Paul and his mother Lois, a spunky 80-year old. Both Armando and Piero are her seniors and they were delighted to see an American woman throwing down the nets, hauling crates, and nipping back a little grappa at lunch with them. This year's harvest took only a week because we had only about half the olives this year that we had last year. Work went fast with so many hands. We were joined one day by our friends, the novelists Lori Carlson and Oscar Hijuelos, who took to the process quite naturally. Albano has a good voice and led many rounds of "Volare" and Italian torch songs we didn't know. The most fun of the day takes place at lunch. Albano has papered our little tin barn with color pages of newspaper (to keep spiders off the table) and outfitted the chairs with strawberry-patterned cushions that together with the daisy strewn tablecloth jazz up the rude little capanna. He set up a plastic water jug with soap and cups and brought out a crate of bottled water. Not that anyone drinks it with lunch. Piero supplies his homemade wine and the flask of eye-opening grappa. One day I made a platter of polpettini, small meatballs. Another, I brought a platter of sliced roast beef and rolls. We stop at a local market en route, stocking up on fruit, nuts, salumi, chocolate and cookies. The sandwiches the men bring are the paradigm rustic sandwich–hollowed out half loaf of Tuscan bread stuffed, and I mean stuffed, with tomatoes and herring, or layers of mortadella, or anchovies and tomatoes. We close the harvest every year with a big festive lunch. Because of rain on the last day, we hold the feast at Bramasole, with our friend Gilda helping with the lasagne and mixed grilled meats. After six seasons of picking together, Anne and Paul have deep affectionate bonds with the men. After the harvest, they're meeting for coffee in town every morning and their farewells seem familial.
A few nights after the pressing, we gathered with friends for the annual tasting of our oils. We had oil from our two groves, and friends had theirs from early and slightly later pressings. We don't judge what tastes best because they're all great oils from this blessed area around Cortona. Of the nine, however, both Ed and I privately selected our own Bramasole oil as our favorite in the blind tasting. Perhaps you just know the savor of your own territory! Though the olives were small and knotty this year, the flavor is spectacular. This may be the best oil we've yet produced. The color (which starts to change after a few months) reminds me of a malachite necklace I used to have and must have lost because I went searching for it after seeing the greenest oil in our history!
For the remaining days we were in Cortona, we were spilling that oil over every piece of bread, every lettuce leaf tossed in a bowl, and into every frying pan heating up on the stove! Sometimes the simplest things are the most spectacular. I cubed a bunch of our own potatoes and fried them in about a half-inch of olive oil. Good thing there were several people around the table or I would have devoured the whole pan. You always read not to fry in oil because it smokes and breaks down on high heat–but you can fry at a lower temperature. The potatoes were crispy and not at all saturated. The other simple dish everyone loved was onions (three kinds–that's what I had) and shallots slow-roasted (250 degrees) in the oven for two hours. I'd laid down the oil on the bottom and sprinkled the onions with more oil and balsamic vinegar. Stir them a couple of times and douse with more balsamic. Salt, pepper and a sprinkling of thyme. This was such a hit that it's appearing on my table at Thanksgiving this year.
Now we're home in North Carolina and the overnight shipment of a few liters arrived almost when we did. I'm taking it to all the dinners we're invited to here so our friends can have the exquisite pleasure of tasting the brilliant green, fresh olive oil from the ancient trees around our house in Tuscany.
All the best for the great cooking season coming up and many good pieces of bruschette drizzled with the finest olive oil!

Frances Mayes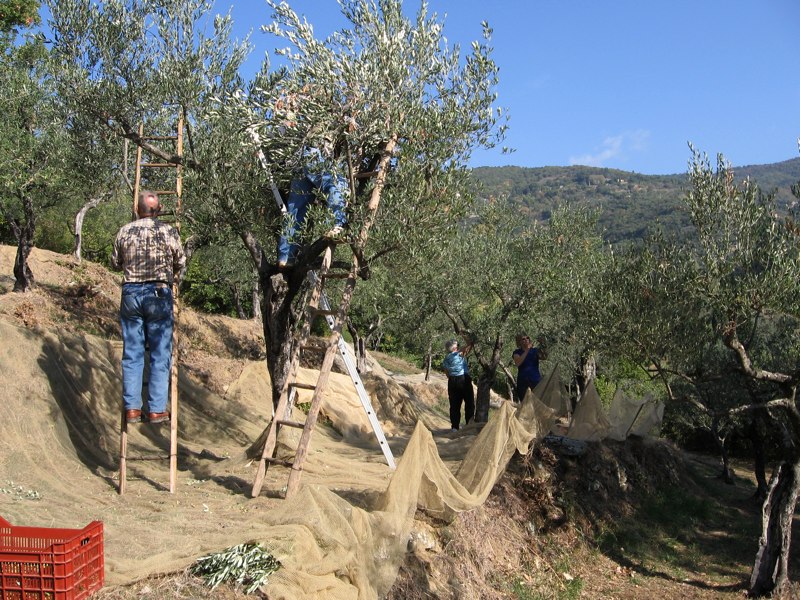 Albano's wallpaper in the olive capanna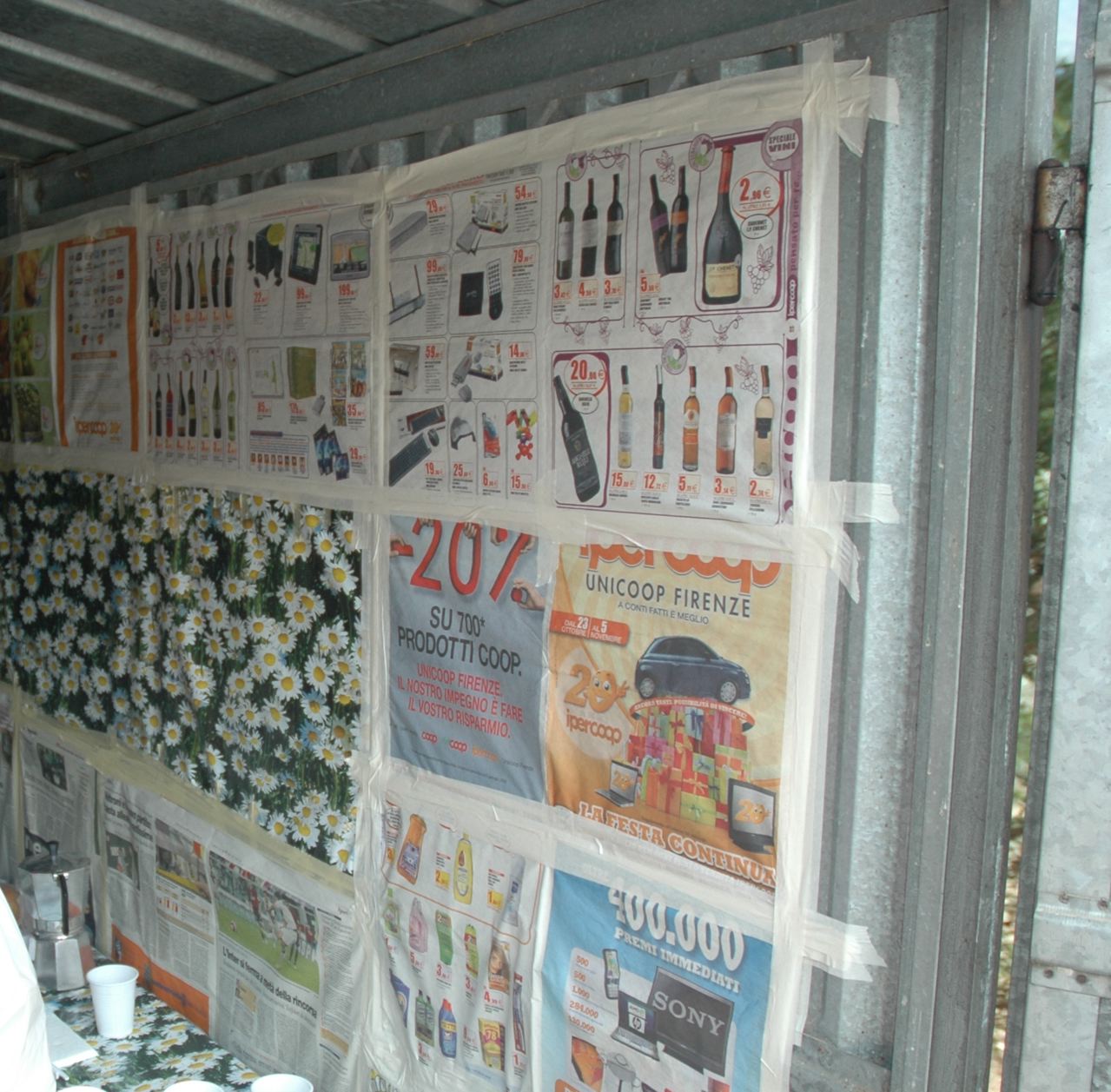 Albano pouring espresso after lunch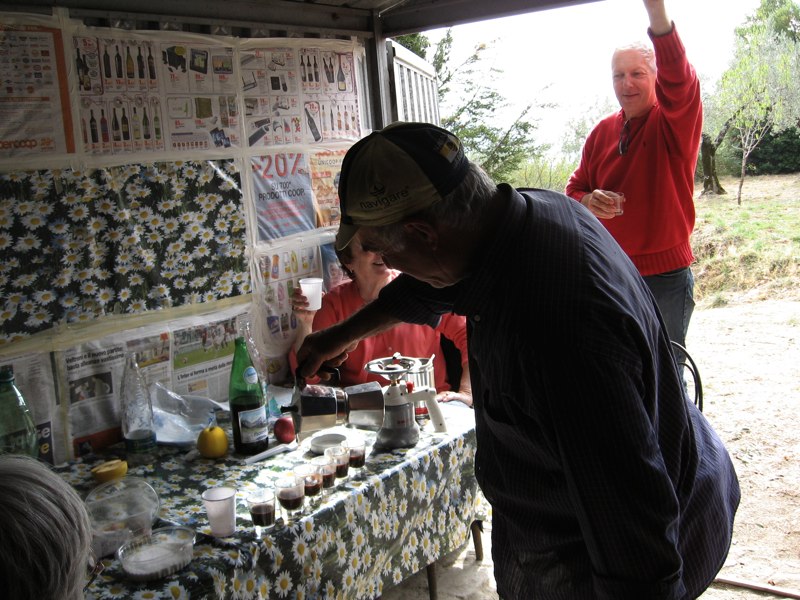 Gilda preparing the harvest lunch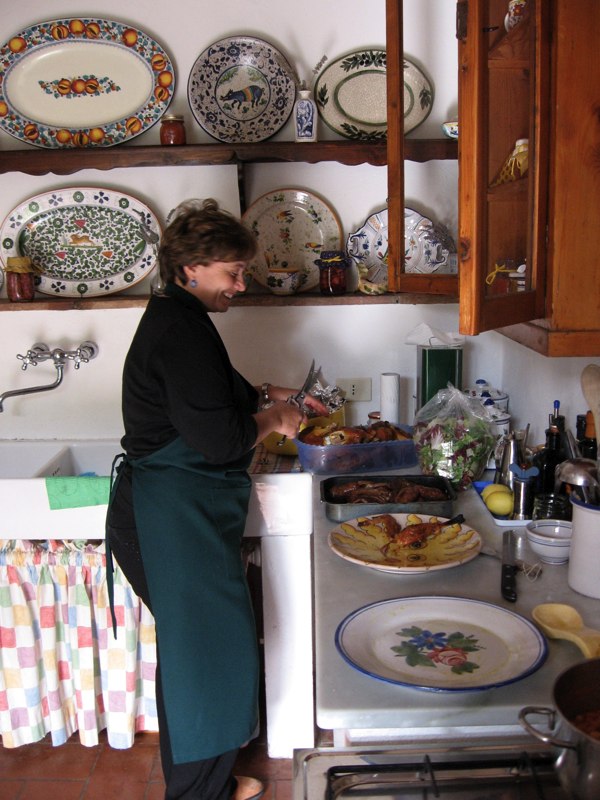 Pierino, Armando and Anne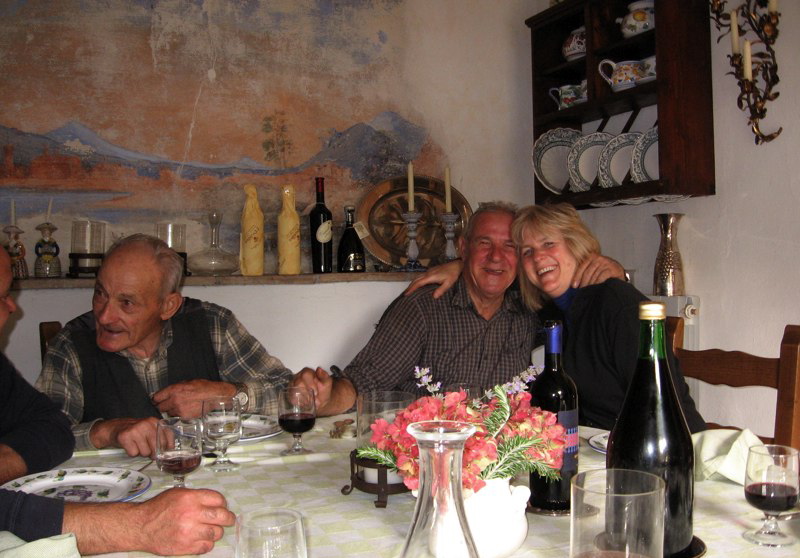 Tuscan light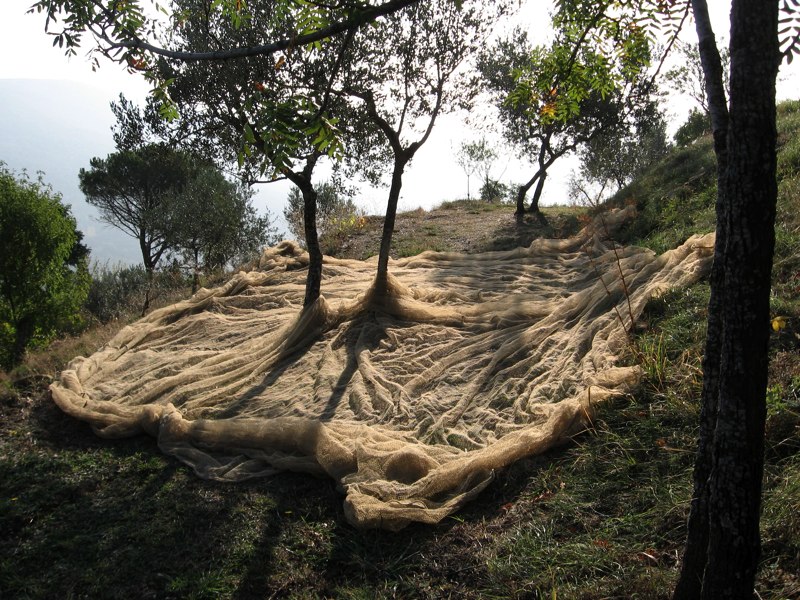 Ed and Pierino discuss olives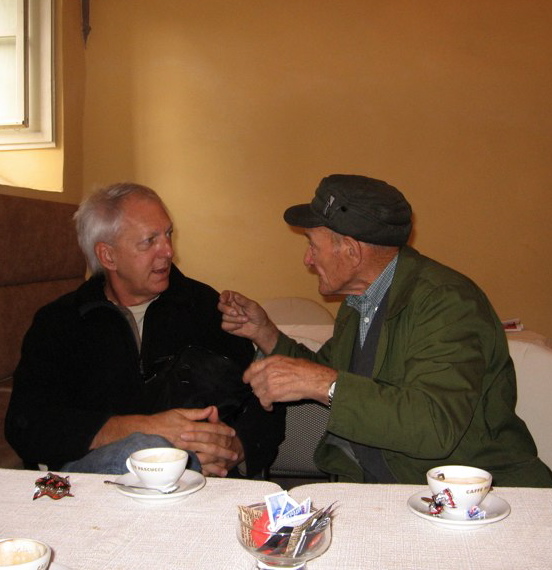 Silvia Baracchi, owner of Il Falconiere, with Lilo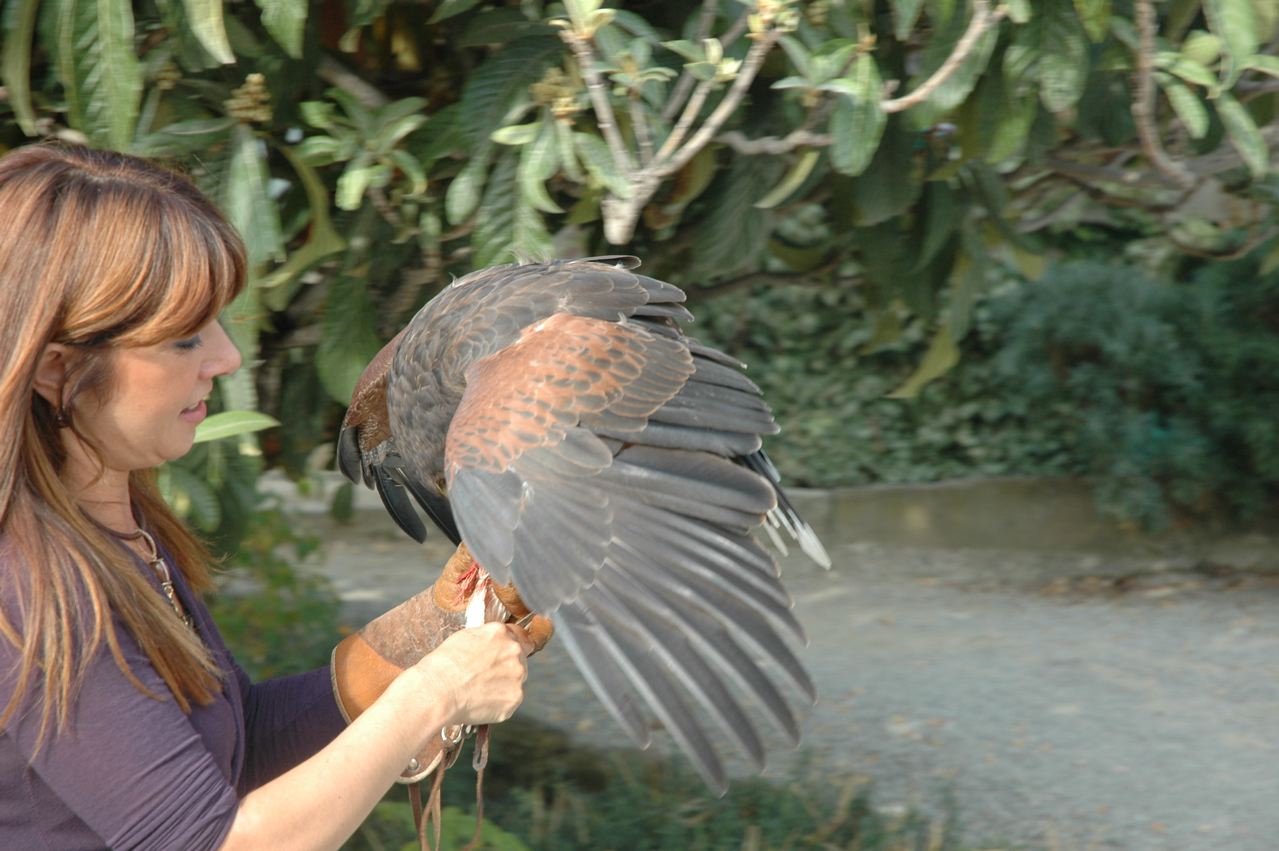 Frances making wine at Il Falconiere